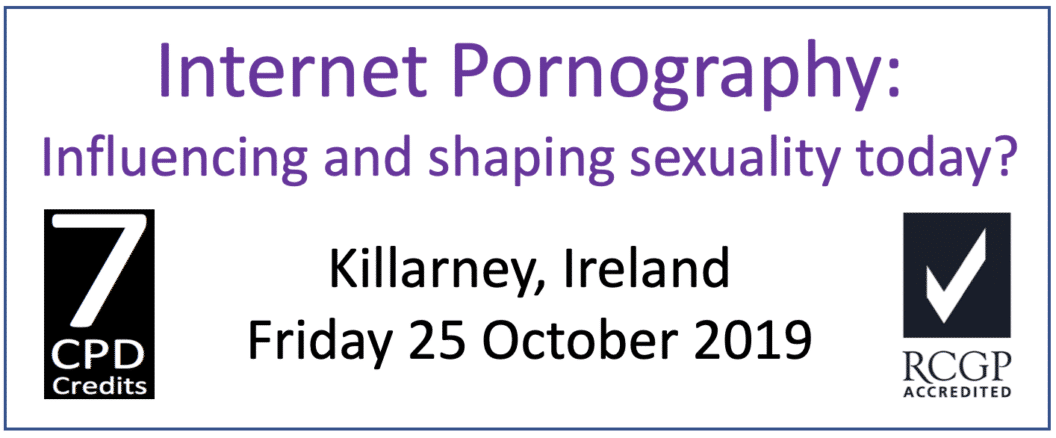 For the past 10 years, internet pornography has been having an increasingly powerful effect on our culture and sexual behaviours. Research is only slowly catching up. However, healthcare professionals are seeing a sharp rise in patients and clients with porn-related conditions. The law courts are creaking with the overload of sex crime. Schools are witnessing more sexualized behaviour and incidents that appear to be driven by pornography use in children.
The Reward Foundation has developed a one-day workshop accredited by the Royal College of General Practitioners. The Workshop is marketed as "Internet Pornography- influencing and shaping sexuality today?" It is worth 7 continuing professional development (CPD) units. It looks at the research and best practices on the impact of internet pornography on mental and physical health. These workshops are aimed at all kinds of professionals including GPs, psychiatrists, lawyers, nurses and sex therapists. It also suits psychotherapists, relationship counsellors, HR directors, teachers, youth workers and religious leaders.
This interactive one-day workshop will provide an introduction to the latest research about compulsive use of internet pornography. It will cover the World Health Organization's latest revision of the International Classification of Diseases (ICD-11). This details its new "compulsive sexual behavior disorder" diagnostic category.
We will look at different types of physical health and mental health conditions related to porn use and treatment options. Everything is based on the latest scientific evidence. We will encourage reflective discussion among practitioners about best practice. It is important to know how to bring up the subject with patients and users, and how signpost recovery options. All attendees will receive a copy of the latest edition of Gary Wilson's book 'Your Brain on Porn'.
Timetable of the day
09.30 – Introduction to internet pornography and The Great Porn Experiment. World Health Organization's definition of sexual health. Addiction models and brain models, patterns of user behaviour and the issue of escalation to stronger material.
11.00 – Break
11.15 – Pornography use and risks – the mental and physical health implications. Sexual dysfunctions for adolescents, men and women. Small group discussions, asking clients about their pornography use, then whole group discussion. Adolescent use patterns, sexual conditioning and changing patterns of sexual behaviour across society. We also discuss mental health issues and child-on-child sexual abuse. Later we move to porn-induced sexual dysfunctions and the role of pornography in domestic violence. Q & A session.
13.00 – Lunch
14.00 – Pornography use and sexual diversity issues, testing for user problems and providing resources to support resilience. Pornography as a lifestyle issue in the LGBTQI+ and MSM communities, co-morbidities, chemsex, treatment options, the Problematic Pornography Use Scale, online recovery communities and social prescribing. Group discussions.
15.30 – Break
15.45 – Recovery and prevention – How much porn is too much? Treatment and educational options. What are the implication of addiction, withdrawal and 'flatlining'. How to apply mindfulness, CBT, drug treatments and building an understanding of internet pornography into your clinical practice
16.50 – Evaluation and close.
Contact us for more information about future venues and events at info@rewardfoundation.org. Alternatively, Call us on +44 (0)131 447 5401 or +44 (0)7506 475 204. We will also deliver bespoke workshops to provide more cost-efficient training for larger organisations and bodies.