Our Philosophy
Our philosophy is to help people become more knowledgeable about the impact of internet pornography so that they can make informed choices about their love lives, sexual behaviour and quitting porn.  No prior knowledge of science is required. We include information about the risks to mental and physical health, learning and attainment as well as the evidence of benefits from quitting porn. We are particularly interested in communicating the impact of internet pornography on young people aged 10-25 yrs to children, parents, teachers, healthcare professionals and others dealing with adolescents.
What we do?
Free website, regular news articles and updates on Twitter
Presentations, workshops and seminars on:

Pornography harm awareness in schools, colleges and universities
Consent
24-hour screen fasts
Guidance for parents
Training for professionals

Campaign for evidence-based sex and relationship education in schools
All of our work is based the latest developments in neuroscience and social science research. Above all we seek to make it practical in application, fun to learn and inspired by the best practice of clinicians and teachers around the world.

WE DO NOT OFFER THERAPY but we do signpost service providers who do.
---
Why?
Ten years ago after the arrival of broadband, or high speed internet, men started contacting our colleague Gary Wilson in the US about a sudden inability to stop looking at porn. He had a website that explained the science behind sex and addiction. The visitors, many of them early adopters of broadband internet, reported how internet porn was having a negative effect on their relationships, work and health. 'Internet' porn was somehow different from the magazines and erotic DVDs of yesteryear.
After investigating it more, Gary set up a new website, www.yourbrainonporn.com, to deal with this new development. To make his work better known, our CEO, Mary Sharpe, invited him to give a talk at the first-ever TEDx Glasgow in 2012. His informative and funny talk "The Great Porn Experiment" has now had almost 7 million views on YouTube and been translated so far, into 18 languages. It has helped thousands of people recognise that their mental and physical health problems and relationship disappointments may be related to their internet porn use. The free online recovery resources mentioned have been well received as many people feel shame and guilt about their porn use and prefer to seek help online anonymously.
We wanted to be a part of the solution too. To that end, we set up The Reward Foundation charity in 2014. Combined with our own research and extensive teaching materials, we hope to educate the public at large about the impact of the wide-scale availability of internet pornography steaming freely into our homes. The aim is not to ban pornography as such but to make people aware of the facts so that they can make 'informed' choices about their behaviour and where to get help if needed. Policy makers, parents, teachers and other professionals dealing with adolescents have a particular responsibility in this respect.    
The Reward Foundation is Scottish Charitable Incorporated Organisation SC044948.
Our charitable purposes are:
To advance education by furthering public understanding of the reward circuitry of the brain and how it interacts with the environment, and
To improve health by furthering public understanding of building resilience to stress.
Board Members include…
Dr Darryl Mead is the Chair of The Reward Foundation. Darryl is an expert on the internet and the information age. He established the first free public internet facility in Scotland in 1996 and has advised the Scottish and UK governments on the challenges of our transition to a digital society. Darryl is a Fellow of Chartered Institute of Library and Information Professionals and an Honorary Research Associate at University College London.
Richard Miller is a humanistic psychotherapist and researcher specialising in internet addictions. He is an active member of both the British Association of Counsellors and Psychotherapists and the British Psychological Society's division of Counselling Psychology.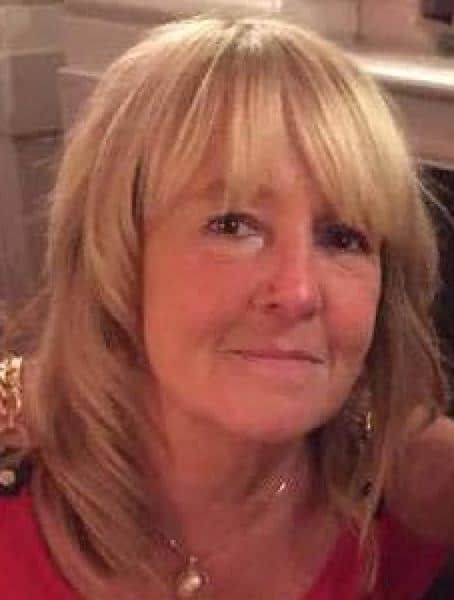 Anne Darling is a trainer and social work consultant. She provides Child Protection training at all levels to education staff in the independent school sector. She also delivers sessions to parents on all aspects of Internet Safety. She has been a CEOP ambassador in Scotland and help create the 'Keeping Myself Safe' programme for lower primary children.