Do you or someone close to you have a problem with porn? This section offers two ways to judge if internet pornography is causing a problem. First there is a simple video quiz you can take, courtesy of Gabe Deem at Reboot Nation.
Second, there is the Porn Consumption Scale shown below. It is based on the frequency and intensity of internet pornography consumption. The scale can be used for self-assessment or to work with someone else to see if they are being harmed.
Third, men can take a simple physical test to help them identify whether or not internet porn is a major component of any sexual performance problems they may be having. It can be found in the Sexual Performance Test for Men.
Porn Consumption Scale
The following table sets out some self-assessment guidance. It covers levels of porn consumption and the impact that it may be having on you and the people around you. It is not meant to cover every situation, but should help you think about where porn is in your life and if it is leading to problems.
To assess how much porn is being consumed demands an honest conversation, even if it is only with yourself. Where is the true answer in the What is Happening? column.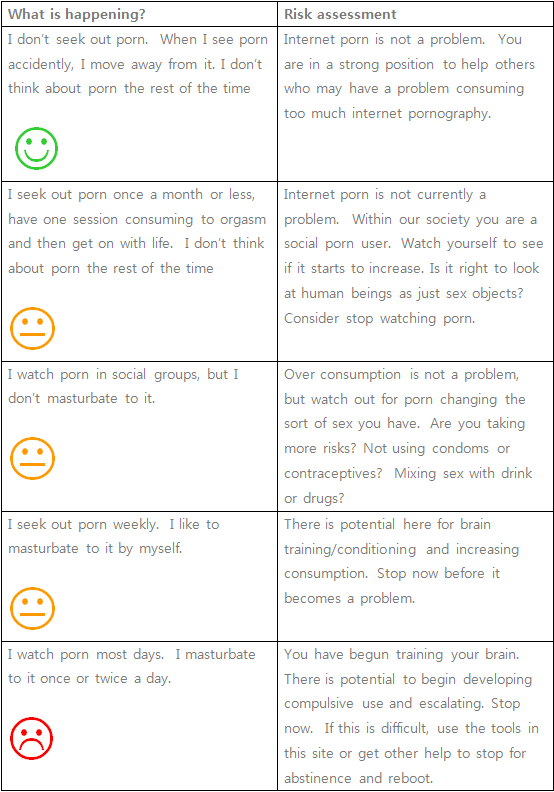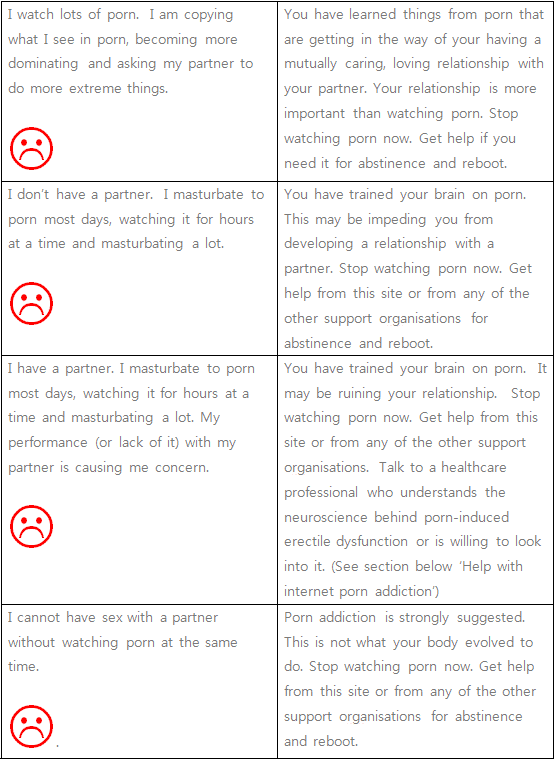 Remember that there is no real downside to quitting porn though the recovery period can be rocky if you have become snared by it. Virtually all former users find life improves greatly after porn stops being a part of their life.
The Reward Foundation does not offer therapy.